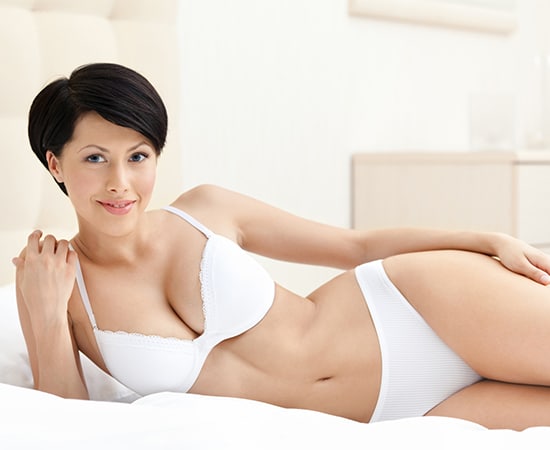 For many patients, liposuction is the best answer to years of attempting to lose stubborn fat. These same patients often choose liposuction for very different reasons; for example, one person may want help getting her body back after a pregnancy, while another may want to Contour his male chest.
While the reasons may be different and diverse, many patients often have the same question after the procedure: Will the fat come back after liposuction?
Any Fat Removed Stays Removed
When properly performed, liposuction removes most fat cells from the deep subcutaneous fat. Only a slim, smooth layer of fat will be left, as leaving at least an inch of fat under the skin is necessary for best results. This gives skin the best chance to be smooth after liposuction. Once fat is removed from the treatment area, it's gone forever.
However, that's not to say that it's impossible for new fat cells to develop. After all, if you start eating an unhealthy diet and fail to exercise after undergoing liposuction, you're going to gain weight. You will gain weight as you normally would but the areas that you had treated with liposuction will have less potential to gain weight. You will have the same potential to gain weight in areas of your body that didn't have liposuction. To a patient, it may seem like they're regaining their old fat and it's moving to different parts of your body but it's really just the formation of new fat cells.
To maintain results from your liposuction procedure, you should:
Follow a healthy diet: Diets that are rich in saturated fats and high in cholesterol tend to lead to weight gain. Therefore, make sure you're filling your plate with lean proteins, veggies, and whole grains.
Regularly exercise: It's important for patients to exercise at least three times per week once they've fully recovered from liposuction. Regular exercise is key to maintaining results, as it helps keep any extra weight off.
Get lots of sleep: Being tired can lead to poor eating decisions; what's more, sleep deprivation and stress release cortisol, which prompts your body to start storing fat. Log at least seven to eight hours per night to help support your liposuction results.
Good candidates for liposuction are close to their ideal weight, have good skin with elasticity, and very little sun damage. Patients with poor skin elasticity should examine tummy tucks, arm lifts, and other treatments designed to tackle fat removal with skin tightening.
For more information on what to expect after undergoing liposuction, schedule a consultation with board-certified plastic surgeon Dr. Sean Doherty. Dr. Doherty operates at his two practices in downtown Boston and Brookline, MA. Call (617) 450-0070 to learn more.