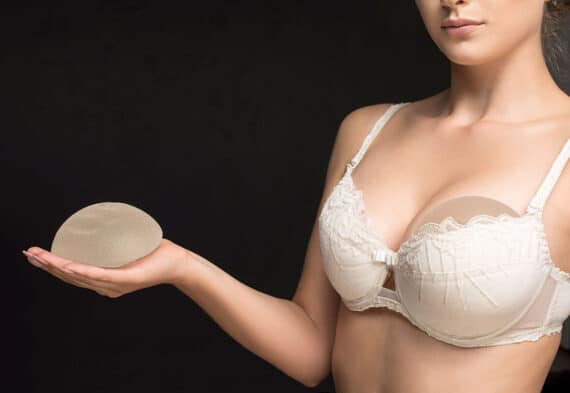 Current breast implants are one of the most studied medical devices in history. They are safe, effective and extremely popular. But, like any manufactured device, they are not going to last forever. Historically, the rule of thumb that plastic surgeons gave their patients for an implant exchange was 10 years. This was based on two facts. First, the different breast implant manufacturer's warranty on their devices is typically 10 years. And second, rupture rates in implants increase after the 10 year mark. If you think of a breast implant like a tire, it is going to experience some wear and tear over time. However, what we now realize is that there is really no hard and fast rule when it comes to exchanging your implants.
If It Isn't Broke, Don't Fix It
Some patients may experience a problem with their breast implants before 10 years while other patients may never have a problem. Personally, my feeling is that if you are still happy with the look and feel of your breast implants then let them be. Having said that, it is important, even if you are not experiencing any issues, to take advantage of your yearly follow up. Most plastic surgeons, including myself, offer our breast implant patients a free yearly follow up. This is, without doubt, the best way for me to monitor the health of your implant and follow any changes in your soft tissue (skin, fat and breast tissue). It's also a great opportunity to connect and discuss any breast related procedures that could be done.
Reasons for Implant Exchange
There are any number of reasons why a patient may want to exchange her breast implants. Sometimes, there is a problem with the implant such as:
Implant rupture
Capsular contracture
Malposition
If you have saline implants, a rupture is a no brainer to detect as your breast deflates. With silicone implants, however, it's more complicated and requires diagnostic tests (specifically an MRI) to confirm. Capsular contracture is a rare and unfortunate condition where the capsule, which is the scar tissue that the body naturally produces around any foreign device such as a breast implant, hardens and contracts. Not only can this be painful, but it can also squeeze on the implant making it look deformed.
The best way to avoid capsular contracture is to see an experienced breast surgeon who practices the "No Touch" breast augmentation technique. Since we know that bacteria is at the root of capsular contracture, the "No Touch" technique diminishes your risk because it allows the surgeon to place an implant in your breast with limited exposure to your skin and surface bacteria. With the "No Touch" technique, we use betadine and antibiotic irrigation as well as a silicone based Keller Funnel which looks similar to a pastry decorating device. The funnel allows the surgeon to gently squeeze the implant into the new breast pocket with minimal trauma and exposure to the skin. However, if you do develop capsular contracture, the only way to alleviate the condition is to remove your implant and capsule, and perform an implant exchange if you still want more volume.
Implant Exchange Due to Malposition
Another common reason for a patient to come into the office to speak with me about an implant exchange is due to implant malposition. Let's say that you received your original implants in your mid-20's. During the ensuing decade, for example, chances are that you gained and lost some weight. You probably had a child (or two) and possibly beast fed. Every time that the body gains weight, your fat cells expand and your skin needs to stretch to accommodate this new girth.
When we are young, our skin is chock full of collagen and elastin. The former makes it firm and the latter allows it to stretch and retract. Unfortunately, with time, everyone's skin loses both so without a lot of elastin, weight gain and loss will ultimately result in droopy, weak breast tissue. And sometimes, this means that your breast implant will move out of its original position. It may hang below the inframammary fold or crease beneath the breast or out to the side. If this happens, the best way to address the issue is with an implant exchange and likely a breast lift which would surgically improve the sagging breasts.
Changing Aesthetic
Weight gain may also make your breasts too large. I know that sounds like an oxymoron as you got your implants originally because you wanted bigger breasts. However, many breast augmentation patients find that what suited them aesthetically at 22, no longer works for them at 42. The trend that I am seeing in my practice (and which is occurring nationally) is towards smaller, more natural looking breasts. Life events such as:
Pregnancy
Breast feeding
Menopause
Weight gain/loss
These can all make your breasts literally bigger. Many of my patients decide to exchange their breast implants for a smaller size. Some even forego the breast implant entirely and I perform a breast lift to sculpt their increased breast volume into a more youthful looking size, shape and position.
Bottom line, if your implants are still making you feel great, carry on whether it's been 10 years or more. But if they no longer suit your frame, look funny or feel "off" then come in and speak with me about an implant exchange and another breast procedure. Together, we will have you feeling great again in no time.
To find out more about exchanging your breast implants with Dr. Sean Doherty at his Boston or Brookline office, contact us today or call (617) 450-0070 to schedule a consultation.