About Vollure™ XC
Vollure™ XC is the latest product offering from Allergan, a trusted brand behind popular treatments like the Juvederm® line and Botox®. Juvederm Vollure™ is an FDA-approved hyaluronic acid filler designed to fill deep creases between the nose and mouth (nasolabial folds).
Like with other Voluma® and Volbella® products, Vollure™ is developed with proprietary Vycross technology to ensure long-lasting results while minimizing discomfort during the procedure. This technology creates a smoother, more durable hyaluronic acid gel that allows for natural movement of the mouth. Clinical studies have shown that Juvederm Vollure™ XC results can last upwards of 18 months or more.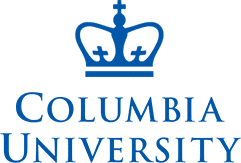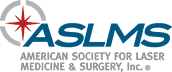 FAQs about Juvederm Vollure™ XC
Am I a good candidate for this procedure?
You're a good candidate for Juvederm Vollure™ injections if you have moderate creases along the nose and mouth, and are over the age of 21. You should not be pregnant, breastfeeding, or taking any medications that thin the blood.
How expensive is a filler treatment for the nasolabial folds?
The crease between your nose and mouth, referred to as the nasolabial fold, is one of the most common areas that I treat with filler. There are a number of different options for rejuvenating this area such as Vollure® by Juvéderm. Vollure® costs between $750-$950 a vial, and it generally takes about 1-2 vials to address the nasolabial folds.
How is Vollure™ injected?
Vollure™ is injected in a similar way as other Juvederm® products and fillers, which is through a fine-tip needle or a blunt cannula.
Is the injection painful?
Vollure™ contains lidocaine, which helps to numb the treatment area in order to minimize discomfort. Dr. Doherty also applies numbing cream and ice to the area to further prevent pain.

There is typically some minor swelling that can last for 24 to 48 hours after the injection procedure.
How long do results last for?
Results can be seen in as little as one week and typically last around 18 months.