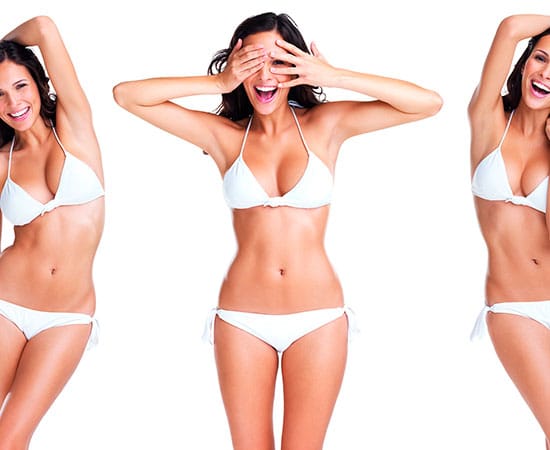 SculpSure, CoolSculpting and Liposuction are excellent procedures for removing unwanted fat from the body. CoolSculpting is a non-invasive FDA-approved treatment that crystallizes fat cells with freezing energy, while Liposuction uses surgery to access and remove the fat from a particular region. SculpSure utilizes laser to destroy fat. All three procedures have high success rates, with many Boston liposuction patients delighted at their results.
A lot of patients come into their SculpSure, CoolSculpting or Liposuction consultation with a common question: "Can fat return?"
Patients are ideal candidates for SculpSure, CoolSculpting & Liposuction if they are close to their ideal body weight, but have specific areas of concern. Liposuction is a onetime treatment, whereas SculpSure Boston and CoolSculpting can require 2-3 treatments to see optimal results.
SculpSure, CoolSculpting and Liposuction permanently destroy fat cells within a particular treatment area. That means once these fat cells are gone, they're gone. However, these treatments don't prevent the formation of new fat cells, which can happen if patients don't adhere to a healthy diet or exercise regimen.
When weight comes back, patients will usually experience one of the following:
They'll gain weight all over the body
They'll gain weight in another part of that body
They'll gain weight in the treatment area
The third option doesn't happen as often, as it's much harder to gain weight in the treatment zone. However, it does happen, which is why patients should ensure they're prepared to maintain their results after SculpSure, CoolSculpting or Liposuction. These body contouring procedures are not substitutes for eating healthy and exercising.
It's important to note that a very rare number of patients who get CoolSculpting may experience Paradoxical Adipose Hyperplasia (PAH); it's estimated that 1 in 10,000-20,000 patients may experience PAH after CoolSculpting. The symptom is a straightforward one – after a few months, the client has excess fat in the treatment area. The only way to treat PAH is with Liposuction. PAH has not been associated with SculpSure or Liposuction.
Want to discover which body contouring treatment is right for you? Schedule a consultation with board certified plastic surgeon Dr. Sean Doherty at his plastic surgery practices in downtown Boston (Newbury Street) or in Brookline, MA.