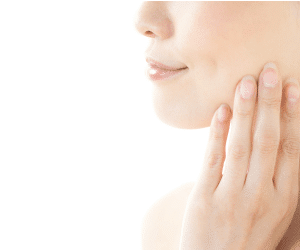 The holidays are finally here – and that means you're going to be front and center in plenty of selfies and family photos. But if the thought of taking the spotlight leaves you feeling anxious because of your double chin, get ready for some good news:
You can reduce chin fat without surgery!
Even just a few years ago, most people who had excess submental fat underneath the chin had to resort to traditional plastic surgery to have the tissue removed. In addition to being imprecise, this type of surgical procedure could lead to prolonged recovery periods, with plenty of bruising and swelling.
Now, two new methods for non-surgical fat removal have made it possible to reduce chin fat, all while minimizing the amount of time spent in recovery. That means you can enjoy your results sooner – just in time for 2018!
Let's take a look:
Kybella: This FDA-approved injectable uses deoxycholic acid to dissolve fat cells that subside within the submental tissue, all without harming surrounding healthy tissue. Once these fat cells are destroyed, they're passed through the body's waste removal processes. Most patients only need 2-4 Kybella injections to see a more sculpted and contoured profile.
SculpSure on Chin: FDA-approved SculpSure uses laser energy to penetrate the dermis and destroy fat cells that build up within the submental tissue. SculpSure is lightning-fast to administer; treatments underneath the chin take approximately 25 minutes to perform. Best of all, clinical trials have shown that a single SculpSure for double chin treatment can reduce fat cells by up to 25% within the targeted area. Patients typically need two treatments, done 6-8 weeks apart.
Board certified plastic surgeon Dr. Sean Doherty is an expert at using both SculpSure and Kybella to reduce chin fat without surgery. As a Medical Director for Cynosure – the makers of SculpSure – Dr. Doherty was one of the first plastic surgeons to use SculpSure to treat double chin fat.
Additionally, Dr. Doherty is an Allergan Speaker, Trainer, and Peer-to-Peer Educator, meaning he trains other plastic surgeons on how to use injectables, like Kybella, for chin fat reduction.
Ready to see which chin fat treatment is right for you? Schedule a consultation with board-certified plastic surgeon Dr. Sean Doherty at his plastic surgery practices in downtown Boston (Newbury Street) or in Brookline, MA.
Dr. Doherty serves the greater Boston metro area.