A young face is a full face — one with pronounced, round cheeks. Your facial fat and underlying fat pads are responsible for this youthful contour and glow. Unfortunately, as we age, we lose volume in the face, and the underlying facial structures that hold up your face tend to relax. This causes your tissue to drop. The result is hollow cheeks and sagging skin, typically above the mouth and around the jowls. In the past, a surgical facelift was really the only option for providing a lift to the lower face. While it is still the gold standard, there are a number of facial fillers on the market today such as Juvéderm® Voluma XC that can successfully restore volume to the mid-face/cheek area, causing the cheeks to "pop up" over the overlying skin. This not only helps lift the skin in the lower face, but it is these defined cheeks that really re-create that youthful glow.
Board Certified Plastic Surgeon Dr. Sean Doherty is an expert in fillers. He believes in offering the men and women of Boston a wide range of options because every filler works in a slightly different way, targeting a specific area. His goal with facial fillers is to subtly fight the effects of gravity, fill in hollow areas and lift and pump up the cheeks. Volumizing your cheeks with Voluma® can lift your facial skin, improve your jowls and create a more defined, youthful looking jawline.
Voluma® XC Consultation
With any cosmetic procedure, including injectables, it is important to schedule an in person consultation. Filler may be "de rigueur" these days, but it is still a medical procedure. In the right hands, it can be transformative. But in the hands of someone without the experience, training or artistic eye to deliver exemplary results, things can go seriously wrong. Dr. Doherty is trusted by Allergan, the manufacturer of both Juvéderm ® Voluma XC and Botox®, to be a peer-to-peer injector trainer and instructor. This expertise is invaluable as the proper placement of Voluma® requires special training as well as a deep understanding of facial anatomy and aesthetics.
During your consultation, Dr. Doherty will listen closely to what bothers you about your face. He will assess your skin tone, texture and elasticity. He will ask about previous surgeries and facial treatments, and talk to you about your facial aging goals, both immediate and long term. Then, together, you will come up with the treatment plan that best suits your anatomy, needs and lifestyle. The latter includes your wallet. Juvéderm Voluma XC injections are more expensive than other fillers. However, the results also last longer. All of this will be taken into consideration when devising the ideal approach for your facial rejuvenation. Combining Voluma® with other fillers such as Juvéderm Ultra®, Ultra Plus®, Vollure™ and Volbella® can also be quite effective.
What is Juvederm® Voluma XC?
Juvederm®Voluma XC is a hyaluronic acid based filler designed specifically to restore lost volume to the cheeks and mid-face. It features Allergan's proprietary manufacturing technology called Vycross™. Most hyaluronic acid or HA fillers consist of 100% high molecular weight HA. The advantage of Vycross™ is that it is a combination of both high and low weight HA. The benefits of this cross linking are a filler that is:
Smoother and delivers more natural looking results
Less painful because it's easier to inject
Longer lasting, up to 18 months
Dr. Doherty loves the fact that Voluma® is not just "anti-aging", it can also be used to contour the face. This is crucial for both men and women who are bothered by the inevitable facial volume loss that comes with age. He also feels that Voluma® fills in these spaces of volume loss more effectively than many other facial fillers. It can help him achieve a natural, sculpted and rejuvenated face without it ever looking puffy or overly filled.
Voluma® XC Procedure & Recovery
First, Dr. Doherty or his nurse will numb your treatment area with a topical anesthetic and ice. Next, he will use a very fine needle to inject the Voluma® into the deep layers of your mid-face. Successfully placed, Juvéderm® Voluma XC can:
Smooth out the face
Enhance cheekbones
Round facial contours
Better define a jawline
It's really that simple. The whole procedure takes less than 30 minutes which is why so many patients feel completely comfortable scheduling their Voluma® procedure during their lunch hour. You can expect a bit of redness at the injection spots, but this clears up quickly. While there may be some post injection bruising and swelling, there is no downtime associated with Voluma®. However, it will take about 2 weeks before you see your final results.
Voluma® is an ideal way to combat the earliest signs of aging without having to go "under the knife". It's quick, painless and most of all, effective. So if your cheeks are getting you down, come in for a pick me up. You'll be glad that you did.
To find out more about Juvéderm® Voluma XC with Dr. Sean Doherty at his Boston or Brookline office, contact us today or call (617) 450-0070 to schedule a consultation.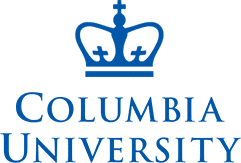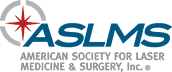 FAQ's about Voluma® XC
Is Voluma® only for the cheeks?
Every filler has a different "weight". Voluma®, as one of the heaviest, is best for places that require substantial volume. Dr. Doherty uses it primarily to enhance the mid-face and cheekbones. But he will also safely inject Juvederm®Voluma XC into a patient's temples, chin and jawline.
Is Voluma® expensive?
The cost of any filler procedure is going to depend entirely on how much we use. Voluma® is Juvéderm's heaviest weight filler, and, as such, has the longest lasting results. I typically use it to restore lost volume to the mid-face/cheeks. During your initial consultation, I will examine the skin and tissues of your face, and discuss your goals. Only then will I be able to give you an accurate cost of Voluma®. In general, though, it costs between $900-$1,000 a vial.
How long does Juvederm®Voluma XC last?
While every patient's body metabolizes filler differently, Allergan performed clinical trials showing that the effects of Voluma® can last for up to 18 months. But some patients may require more syringes than others which can affect how long the results will last while others may also require a "touch up" during that 18 months to keep things going.
Who is a good candidate for Juvederm® Voluma XC?
Patient selection is very important for any facial injection procedure. Your anatomy, needs and lifestyle really dictate which fillers will be right for you. This is why Dr. Doherty always conducts a full consultation before recommending Juvederm®Voluma XC or any other injectable. In general, however, Voluma® works for any patient who is healthy, and concerned about age related facial volume loss.
Are Juvederm® Voluma XC injections painful?
Voluma® is pre-mixed with lidocaine, a local numbing medicine, that helps minimize any pain. Most of Dr. Doherty's patients describe Voluma® has being slightly uncomfortable, not painful. After washing and preparing your face, Dr. Doherty will apply a numbing cream. He also uses ice, and a frozen titanium roller to further improve your experience.
Is Voluma® Good for Men?
Yes! Men make excellent candidates for all facial injections. Like women, men lose volume in their faces with age. Replacing this volume is an easy way to significantly rejuvenate your face. In terms of Voluma®, men in particular develop a deflated look in their mid-face. Dr. Doherty has many male facial rejuvenation patients so he understands that most men are looking for a subtle and undetectable result. Dr. Doherty feels that Juvederm®Voluma XC is a fantastic product for achieving a really natural looking outcome.
What happens if I do not like my results?
While most patients love their Voluma® results, one of the nice things about any HA filler is that they can be dissolved with an enzyme called hyaluronidase. Dr. Doherty always recommends that you wait at least two weeks after getting Voluma® before considering removing it as it can take this long for your actual final results to be revealed. Also, dissolving filler takes as much, if not more, skill than injecting it. It may also take more than one session. Unless you really hate what you see, it is typically best to just let the filler diminish over time.