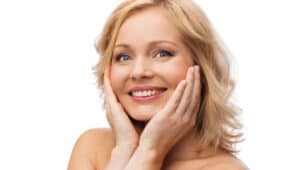 Your face is the physical expression of your personality. It is literally the mechanism through which you project your character or essence out into the world. Friends, family and colleagues recognize you by the look of your face. And it is a vital component of any non-verbal communication, something that you use hundreds of times a day often without realizing it. So, when your face begins to drop and change with age, this can not only adversely affect your self-esteem, but also how you present yourself. In fact, facelift patient's main complaint is that their outside appearance no longer matches their inner vitality. A facelift is a surgical procedure that can help re-synch your outside and inside ages.
Board Certified Plastic Surgeon Dr. Sean Doherty is a firm believer in the natural looking facelift. While the term "natural" can be somewhat subjective, his goal with every facelift is to subtly lift and reposition the underlying muscle and subcutaneous fat that have begun to descend with time. He then re-drapes your skin so that it naturally flows over this new foundation, trimming any excess. There is no pulling or tugging on the skin itself. This prevents that awful, unnatural "wind swept" look as well as thick and heavy scars. In Dr. Doherty's hands, no one will know that you had any work done unless you decide to tell them. He will often combine a facelift with liposuction of the neck line and jowl as well as fat grafting to your nasolabial folds and mid-face and laser or microneedling to your skin. It is this comprehensive approach that helps ensure that his facelift patients walk out the door looking rejuvenated and rested, but still very much like themselves.
Preparing for a Facelift
Since every individual is unique, it is vital that you be assessed in person. What worked for your best friend may not be right for you. During your facelift consultation in one of his Boston area offices, Dr. Doherty will listen closely to what bothers you about your face. He will perform a thorough physical exam and ask about your medical and surgical history. Then, together, you will come up with the treatment plan that works best for your individual anatomy, lifestyle and goals. This plan almost always starts with the skin.
Your skin is like the canvas of a painting. You want the texture to be as smooth as possible so that whatever work you do on top can really shine. Many men and women who are ready for a facelift have some degree of sun damaged skin. This may manifest as:
• Brown spots
• Redness
• Fine lines & wrinkles
• Crepiness
Dr. Doherty will typically recommend an aggressive laser skin resurfacing procedure with an ablative laser such as CO2 or Erbium, a chemical peel and/or Microneedling procedure. These procedures can be done before surgery, after surgery or, in certain cases, at the same time as your facelift. Ablative lasers do remove a portion of your skin's surface, but they can also produce a profound change in your skin's tone, texture and appearance. It is truly a missed opportunity to perform a facelift without also addressing the skin. It is like restoring the engine of a car but not bothering to wash or repaint the outside—the changes will not be appreciated!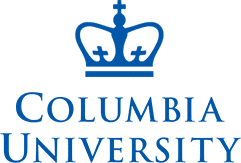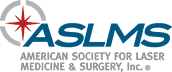 Facelift Procedure
Once your fine lines, wrinkles and sun damage have been diminished with either:
• Laser skin resurfacing
• Chemical peel
• Microneedling
It is time to target the other signs of facial aging which include:
• Jowling or drapes of skin in the lower face
• Flattened cheeks
• Deep lines in the forehead & on either side of the nose
• A forehead that's descended causing a heaviness in the brows
• Sagging skin
The specific surgical plan for a facelift or Rhytidectomy is going to depend on your individual features and goals. In general, however, Dr. Doherty will place an incision that begins within the hairline above each ear and continues around and behind the ear where any subsequent scar is easily concealed. He utilizes the SMAS repositioning/lifting technique to reposition the descended muscles and other underlying soft tissues in the face into a more youthful, elevated position. He then gently re-drapes your skin over your new facial architecture, trimming any excess. The skin is never pulled under any tension. This is crucial for delivering a natural looking result. Not only does pulled skin look weird, but it can also produce a thick, heavy scar that nobody wants. Furthermore, when you correctly address the underlying tissues and not just the surface skin, it creates a long-lasting result.
*Each patient is unique and individual results may vary
Combining Fat Grafting & Facelift
Aging in the face is not simply the result of gravity's pull on your skin and tissues. It is also about volume loss. If you were teased for having a full, "baby" face when you were a teenager, you get the last laugh once you hit your late 30's and 40's. Losing fat, particularly in the cheeks and mid-face, is one of the contributing factors to facial aging. The loose, saggy skin around the mouth is incredibly aging. While a facelift will "lift", it will not restore lost volume. This is why Dr. Doherty will often combine your facelift procedure with fat grafting.
Fat grafting is really a two-in-one procedure. Dr. Doherty will first use liposuction to harvest your own fat from an area on your body. He does not need a lot of fat to make a difference, so even thin patients are good candidates for fat grafting to the face. Then, after cleaning and preparing the fat, he injects the harvested fat into any area of the face that needs additional volume such as the:
• Cheeks
• Nasolabial folds
• Around the mouth
• Tear troughs
The advantage of fat grafting over fillers is that the results from fat are permanent. The disadvantage is that fat is slightly less predictable than fillers so you may need more than one treatment to achieve your ideal fullness. Dr. Doherty recommends that 3-6 months after the original surgery, a second fat grafting procedure be considered. This is one of the many reasons why it is so important to see a Board Certified Plastic Surgeon with a lot of experience with fat grafting. However, in the right hands, the combination of fat grafting and a facelift can deliver truly exemplary results.
Facelift Recovery
Dr. Doherty performs his facelift procedures at an accredited surgery center or hospital under local anesthesia with sedation or general anesthesia. Sedation procedures makes for a much faster recovery as you don't have to deal with any of the negative side effects of general anesthesia such as nausea or brain fog. The correct anesthesia for you will be determined at your consultation. After your facelift procedure, you can expect a moderate amount of swelling and bruising. These effects will resolve with time, typically about two to three weeks. Sutures will be removed after one week. During your post-operative healing, Dr. Doherty recommends that his facelift patients avoid:
• Alcohol
• Heavy housework
• Excessive exercise
• Pools
• Saunas
Most facelift patients can return to their normal activities at two weeks following surgery. This includes light exercise such as walking. However, Dr. Doherty likes his facelift patients to wait 4-6 weeks before returning to their full exercise regime. So, if your face is bringing you down, schedule an appointment to come in and discuss a facelift. Not only can it radically change how you feel about yourself, but it will have others suddenly calling you the Energizer bunny.
To find out more about a facelift with Dr. Sean Doherty at his Boston or Brookline office, contact us today or call (617) 450.0070 to schedule a consultation.
FAQs about Facelift
When's the right time for a facelift?
There is no hard and fast rule. It is really going to depend on how your face ages and when you start to become bothered by those changes. In general, patients who have moderate to significant jowling or folds in the lower face are good candidates for a facelift. It is not inappropriate for a patient in the early 50's to consider facial surgery if there are changes that they are bothered by. Trying to "fill" skin that has sagged significantly always produces an odd-looking result. Therefore, I am a proponent of "sooner rather than later" when it comes to the facelift. The younger the patient, the easier the recovery. Furthermore, the more elasticity you have in the skin, the better the result. And, most importantly, the sooner you have a facelift, the longer you get to enjoy your results!
I am already using fillers. Do I need a facelift?
Fillers and other non-surgical modalities such as Botox, lasers, Microneedling and skin tightening techniques such as Profound are a great way to deal with the earliest signs of aging. While they can all put off or delay a facelift, at a certain point, your skin is going to begin to droop and sag. And though certain fillers that provide an improvement in facial volume may also result in a slight lift to the treatment areas when properly placed, they cannot address significant sagging in the skin that requires surgery for improvement. Non-surgical procedures are a compliment to surgery, not a substitute.
Is a facelift expensive?
The cost of a surgical facelift is going to depend on what, exactly, you have done. Most patients who come in to see for a facelift are bothered by sagging skin in the lower face and neck. I typically address the two together as they not only work in tandem, but I can access both through the same incision behind the ear. The cost for a lower face and neck lift ranges from $15,000 to $17,000.
Will a facelift hurt under local anesthesia with sedation?
No. IN my office, sedation is provided by a Board-Certified Anesthesiologist. They will relax you before, during and after your procedure. People describe this sedation as they do sedation for procedures like a colonoscopy. You are relaxed and unaware of what is going on. While you are relaxed, I inject the face with local anesthetic to decrease pain during and after the facelift. The local anesthesia will completely numb your face so that you will not feel the incisions. An anesthesiologist provides sedation medicine through an IV. Patients don't typically describe pain after this procedure but more swelling.
How long will my facelift results last?
One of the things that I really like about the SMAS technique is that the results last way longer than facelifts of the past. Because I address the underlying muscle, your facelift will last for as long as you want. Some patients may decide to get a "touch up" down the road depending on their age when they got their first lift. It really comes down to personal preference and how aged someone's skin is at the time of surgery. You never want to have a surgical procedure that is pulled so tight that you get your money's worth that lasts "forever". This is not possible.
What facelift office is near me?
If you live in the state of Massachusetts, Dr. Sean Doherty offers facelift among its services. For a full list of services, please visit our Locations page.
How much younger will I look after a facelift?
In general, I like to say that a facelift could take 10 years off your face. But this does not mean that your face won't continue age. It will. But the goal is for it to always look 10 years younger than those areas that were not surgically treated. This is one of the reasons why I always examine the neck along with the face. The two work in synch and you never want your neck to look older than your face. You want to discuss this with your surgeon.