The neck is not just a stand for your face. As two of the most visible parts of your anatomy, they work as a team. However, many don't realize that the skin and tissues of your neck are actually more delicate. They need considered care yet are often overlooked or not treated as well as the skin and tissues of the face. This is why the neck is typically one of the first areas to show the earliest signs of aging. This manifests as sagging rings of crepey looking skin that can be detrimental to your self-esteem. Furthermore, in our current "selfie" and webcam driven culture, the neck is always on display. And let's be honest, these photos and videos are often taken at a less than flattering angle. "Tech Neck" is also a true phenomenon. We spend way too much time looking down. A neck lift is a surgical procedure to lift and tighten the skin, tissues and muscles, if necessary, in the neck, and improve tone in the lower face by reducing "jowling" and delivering a more defined chin/neck juncture.
Board Certified Plastic Surgeon, Dr. Sean Doherty, is adamant about always delivering natural looking results. The best compliment that he can receive about his work is for your friends and colleagues to not notice it. He is proud to offer his Boston area patients a wide range of options, both surgical and non-surgical, for rejuvenating the neck. The right one for you is going to depend on your individual anatomy, lifestyle and needs.
Neck Lift Consultation
The key to a successful outcome with any aesthetic procedure is finding the one that delivers on your goals and works with your lifestyle. During your consultation in his Boston area office, Dr. Doherty will listen closely to what bothers you about your neck. He will inquire into your medical history, family history, skin care regime as well as any prior procedures that you may have had done including surgery, Botox, fillers and lasers. Then, he will perform a thorough physical examination to assess the:
Texture of the skin on your neck
Areas of sun damage
Redness
Muscle laxity, if any
Elasticity of the skin
Degree of sag or droop in the skin of your neck and lower face
Previous scars
Not every patient wants or needs surgery. For them, a non-surgical neck lift procedure may be the best option. However, for those with a moderate to severe amount of laxity in the neck, a surgical procedure may be more appropriate. Surgical neck rejuvenation procedures include:
Ideal Candidate for a Neck Lift
A surgical neck lift can be ideal for any man or woman in good overall health who is within 10 pounds of a maintainable goal weight, and who is bothered by:
Loose folds of skin around the neck
Excess bulges of fat in the neck and/or under the chin
Lack of definition at the jawline
Prominent vertical neck muscles
"Jowling"
A surgical neck lift is the gold standard for addressing loose, sagging neck skin. It gives Dr. Doherty the most access in order to lift and tighten the tissues, remove excess skin and address loose neck muscles, if necessary. The end result is a smooth, long, youthful looking neck. Since the neck and the lower face work in tandem, a neck lift will also rejuvenate the lower part of your face, minimizing "jowling" and producing a more defined jawline.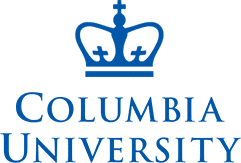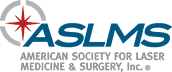 Surgical Neck Lift Procedure
A surgical neck lift can be performed under local or general anesthesia depending on your desires, and whether or not it is being done in combination with another procedure such as a facelift. During your neck lift, Dr. Doherty will make a series of small incisions behind and in front of your ear so that any resultant, subtle scar will be well hidden. Then, he will lift your skin and expose the underlying tissues and muscles that have descended with age. This is where the work really takes place. Lifting and tightening these deeper tissues, and then re-draping and excising the loose skin is what allows Dr. Doherty to create a long, lean, lifted neck that is also completely natural looking. If you also have excess pockets of fat, he will likely combine your neck lift with liposuction.
Neck and Chin Liposuction
Fullness in the neck and chin can create the illusion of excess weight or premature aging when, in fact, neither is true. This is because two of the defining features of a youthful looking face are a:
Well-defined jaw line
Pleasing angle where the neck and chin meet
Fatty deposits in the neck and/or under the chin can be extremely aging, especially for men who wear buttoned-up shirts or neckties. In many cases, genetics play an important role in creating this problem. You can be fit and still suffer from a fullness of the neck. Liposuction is a surgical procedure in which Dr. Doherty removes excess fat in order to sculpt a crisper, more youthful looking neck, chin and jawline. Neck and chin liposuction can be a stand-alone procedure in patients whose issues are solely due to an excess of fat. If there is also a mild to moderate degree of skin laxity, he will combine your neck liposuction procedure with Renuvion® which is a radiofrequency (RF) treatment to tighten the skin. And if your skin laxity is more severe and you have excess fat, he will, as discussed, combine liposuction with a surgical neck lift.
Neck Liposuction Procedure
Liposuction on the neck and/or chin is a minimally invasive, surgical procedure that is best suited for patients with a moderate to severe amount of excess fatty tissue in the neck, but little to no sagging in the skin. After first numbing the treatment area with a local anesthetic, Dr. Doherty will make three small, well-concealed incisions through which he will insert the cannula that will suction away the fat. He practices a couple of different liposuction techniques. These include:
Laser liposuction
Power assisted liposuction
Syringe liposuction
The latter is often the treatment of choice for the delicate tissues of the neck, but the best option for you will be discussed in detail during your initial consultation.
*Each patient is unique and individual results may vary.
Surgical Neck Lift Recovery
Recovery from your neck lift will depend on what you have done. You can expect some swelling and bruising following neck and chin liposuction. However, this should not preclude you from returning to your daily routine after about 48 hours. Dr. Doherty encourages gentle walking to get your circulation going, but asks that you refrain from hard workouts for at least 3 weeks. With a surgical neck lift, you will need to take it easy for the first week until the sutures are removed. Again, you can expect some bruising and swelling. The former should resolve in a couple of weeks, but it may take anywhere from 3-6 months for all of the swelling to fully subside. You will, however, notice a significant improvement in your neck after about 2 weeks.
So, if you have rings around more than just your collar, schedule an appointment to come in and speak with us about a neck lift. It can make you feel decades younger.
To find out more about a neck lift, neck and chin liposuction and/or Renuvion® with Dr. Sean Doherty at his Boston or Brookline office, contact us today or call (617) 450-0070 to schedule a consultation.
FAQ about Neck Lift
Will a neck lift give me visible scars?
I do everything in my power to make any scars as inconspicuous as possible. I spend considerable time during your initial consultation studying your hair growth. With men, this also includes the sideburns. My goal is to place the incisions where they will be the most concealed. I also stay up to date on the latest surgical techniques in order to minimize any pull on the skin. This is probably the number one contributing factor to scarring. Having said that, some patients simply scar more than others. If that is you, I have a few more tricks up my sleeve such as silicone gel, certain lasers and/or microneedling devices.
Will a neck lift improve the look of my jowls?
Yes. When I lift the skin and tissues of the neck, I am also addressing the skin and tissues of the lower face. I will also often remove a little fat in the jowl area via delicate liposuction at the time of your surgery in order to create a more youthful, defined chin/neck juncture. 
The wrinkles on my neck are all I see when on Zoom. Will a neck lift help and how much does a neck lift cost?
I have noticed a big uptick in the number of patients who are bothered by the look of their neck. This definitely correlates to how much time we are all spending looking at ourselves on screens. The good news is that there are a lot of effective treatment options for improving the look of your neck, both surgical and non-surgical. So, the price of a neck lift is going to depend on which procedure or procedures is right for your anatomy and needs. This is why I always encourage patients to schedule an in-person consultation. If we decide on a non-surgical approach, the cost of SculpSure® on the neck is $800 – $1,200 per treatment while Kybella® costs anywhere from $1,500 – $2,200 per treatment. With both, you will need about 3 treatments, spaced 6 weeks apart. On the surgical side, liposuction to the neck will range from $3,000 to $5,000 depending on the size of the treatment area, and whether or not we add Renuvion® for skin tightening. A thread lift costs between $1,500 and $2,200, and the results will last about 6 months while the expense of a surgical neck lift is anywhere from $15,000 to $17,000.
I have a severe double chin. Do I need liposuction or can I get away with something non-surgical?
It's going to depend on the amount of fat that needs to be removed. Kybella® can be a great option for patients with a mild to moderate degree of excess fat. However, if you have more severe fatty deposits, either liposuction or a surgical neck lift is probably going to be the better choice. My best advice is for you to schedule a consultation with a Board-Certified Plastic Surgeon to be assessed in person.
Does a neck lift have to be performed in a hospital?
No. I perform a majority of my neck lift procedures in our fully accredited outpatient surgical center. Furthermore, I often do so under local anesthesia and sedation.
Does a neck lift hurt?
You will not be in any pain during the procedure. However, once the anesthesia wears off, you can expect some discomfort. This is primarily due to the swelling. Most patients are able to manage these side effects with over-the-counter pain medications, but if you need something stronger, I am happy to discuss prescription options.
What neck lift office is near me?
If you live in the state of Massachusetts, Dr. Sean Doherty offers neck lift among its services. For a full list of services, please visit our Locations page.