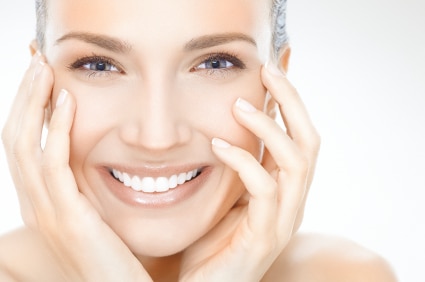 Admit it: You've always dreamed of having the perfect pout.
You've stared enviously at Angelina Jolie's lips. You've wondered how to get Beyonce's stunning pout. Now that Kylie Jenner is making the news with her transformative pout, you're more determined than ever to plump up your lips and create a more seductive look.
But don't make an appointment with just anyone. The shape and volume of your lips can have a huge impact on your appearance – and if you end up going to the wrong person, you might end up wistfully looking back on your pre-procedure lips.
With that in mind, here are a few tips on how to get the perfect pout:
Look for a board-certified plastic surgeon to plump up your pout. An experienced and highly vetted plastic surgeon can ensure you get the exact results you want, without running into trout lips territory. An inexperienced professional may not understand how to subtly increase your lip size, which could result in highly obvious, clownish-looking lips.
Understand what results work best for your lips. Older women's lips tend to thin with age, with some losing all visibility of their lips altogether. In this case, you'll want to enhance the size of your lips. For younger women, it's all about enhancing existing volume in a subtle yet seductive way.
Ensure that only the best injectables are used. Fillers like Juvederm, Restylane, and Restylane Silk are perfect for lip volumization. These injections use a highly viscous form of hyaluronic acid, which provides a plumped-up appearance without feeling hard or unnatural.
Sean Doherty, MD, is an esteemed board-certified plastic surgeon with two practices. One is on Newbury Street in Boston and the other is in Brookline, MA. Dr. Doherty's approach is to make women appear as though they have lipstick on – without the lipstick. Lip-enhancing treatments with Dr. Doherty take about 30 minutes to perform; patients should expect to see swelling for the first 12 to 24 hours.
For plumped-up pouts that don't look over-the-top, call (617) 450-0070 to schedule a consultation with Dr. Doherty at one of his two practices in downtown Boston or in Brookline, MA. Dr. Doherty serves patients in the greater metro Boston area.