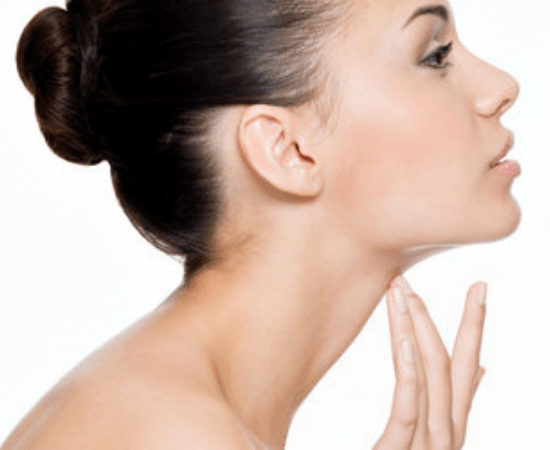 When it comes to the biggest issue associated with aging, what's the first thing that comes to mind?
If you guessed loose or sagging skin, you're right – skin laxity is THE biggest issue when it comes to aging. As we age, collagen and elastin levels start to take a nosedive (in fact, this can start as early as your mid-20s). When collagen and elastin break down, skin loses its firmness and elasticity.
For patients who want to address issues associated with skin laxity – without undergoing invasive surgery – it's time they discover The Profound Procedure by Syneron-Candela.
This innovative skin tightening procedure uses radio frequency (RF) microneedling to deliver energy to precise points underneath the skin. What makes The Profound Procedure so unique is the technology's ability to deliver precise, controlled energy in just the right amounts at regulated temperatures. Other radio-frequency devices can't make the same claim, which is why board certified plastic surgeon Dr. Sean Doherty is pleased to announce the availability of The Profound Procedure in his downtown Boston and Brookline, MA offices!
So why does precise temperature control make such a difference in addressing skin laxity issues?
As it turns out, when the dermis layers are heated to 149°F, it kick-starts a process known as neocollagenesis (neo + collagen + synthesis). The process creates new collagen, which slowly helps improve the appearance of sagging skin. While the response is not immediate (ideal results can be seen in three to six months), results do last for a considerable period of time. Recent studies have found that patients experienced a 95% response rate for skin laxity at six months after treatment.
The treatment itself takes less than 45 minutes to perform. In preparation, Dr. Doherty will apply a topical numbing cream to the treatment area. Small needles are used to pinpoint the exact depth where the RF energy will be applied.
You can expect three to four days of swelling after the treatment. There may be slight bruising, but these side effects usually resolve within a week.
Dr. Sean Doherty is pleased to be one of the first providers of The Profound Procedure in the greater Boston, MA area. Dr. Doherty has two offices in downtown Boston and Brookline, MA. Schedule a Profound Procedure consultation today or call the Boston office at (617) 450-0070!