Time is not always kind to your skin and tissues. With each passing birthday after around 25, the body begins to produce less collagen and elastin. The former provides structure, giving your skin that youthful lift, while the latter is what allows it to "bounce back" after you laugh, smile or scowl. The breakdown of these two skin powerhouses is the root cause of most skin aging issues such as fine lines, wrinkles and sagging skin. While Botox® and fillers are ideal for the first two, there was really no way to address sagging skin non-surgically until recently.
Profound® is a revolutionary treatment that combines radiofrequency (RF) with micro-needling in order to deliver controlled, precise energy to both the surface and deeper layers of the skin. This allows it to address not only the early signs of facial aging, but also improve the appearance of cellulite as it triggers your own body to build more collagen, elastin and hyaluronic acid. The end result is smoother, more lifted and more youthful looking skin.
Board-Certified Plastic Surgeon, Dr. Sean Doherty, has long been an advocate of cutting-edge technologies. But only if they work. This is why he is excited to offer his Boston area patients Profound®. This treatment is a safe, effective option for improving both skin tone and texture without surgery. The key to a successful outcome, however, is always going to come down to proper patient selection.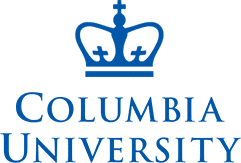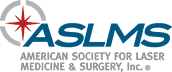 Profound® Consultation
The internet has become the go-to resource for patients who are unhappy with the look and/or feel of their skin. However, while a surgeon's website or a beauty blog can be great resources, they can never replace an in-person consultation. Every patient is unique so what worked for your favorite social media influencer or even a family member may not be right for you. Finding the correct procedure for your individual anatomy is a balance between your needs, desired outcome and tolerance for downtime.
During your Profound® consultation, Dr. Doherty will listen closely to what bothers you about your skin. He will inquire into your medical history, family history and any other procedures that you may have had, both surgical and non-surgical. Then, he will perform a thorough physical exam to assess:
Fine lines & wrinkles
Areas and degree of skin laxity
Surface texture
Appearance of cellulite, if any
Ideal Candidate for Profound®
The ideal candidate for Profound® is any man or woman in good overall health who is bothered by fine lines, wrinkles and a mild to moderate degree of skin laxity. Though originally designed for tightening skin on the face, neck and around the jawline, Profound® can be safely and effectively used elsewhere on the body. It is also a nice option for improving the appearance of cellulite.
Cellulite is a problem for so many women. While no treatment can "get rid" of cellulite, Profound® can help those areas that are afflicted by plumping and smoothing out the skin. This includes such common trouble spots as the:
Abdomen
Hips
Thighs
Buttocks
Arms
Legs
Benefits of Profound®
There are a number of benefits to Profound®. It is a safe, extremely effective way to reverse some of the early signs of facial aging and improve the look of cellulite. The treatment is also:
Fast, only taking about an hour
Non-surgical so no incisions or general anesthesia
Minimal to moderate downtime
In fact, patients can return to their daily routine immediately after their procedure. Profound® is also a one and done treatment for most patients meaning that it does not require multiple sessions to deliver results. Furthermore, since Profound® works by stimulating your own body to "heal" itself by producing more collagen, elastin and hyaluronic acid, these results are long-lasting.
Profound® Treatment & Recovery
Profound® is performed in the office under local anesthesia. First, Dr. Doherty or a member of his team will numb the treatment area with a topical numbing cream. Once this takes effect, lidocaine is injected. This can be the challenging part of the procedure, but once the lidocaine is placed, you will no longer feel any discomfort. Dr. Doherty then precisely applies the Profound® hand piece. There are two modalities:
While both treat lax skin, the first addresses excess fat under the skin while the second is more about skin tightening. The wonderful thing about a treatment with Profound® is that Dr. Doherty is able to address multiple aging skin issues in one treatment. You can expect some mild swelling and possibly some bruising after your treatment. Some patients may also experience a little tenderness at the injection site. However, these issues will resolve on their own, typically within 2 weeks. They also will not prevent you from carrying on with your normal routine.
So, if people are constantly asking you if you are sad, mad or tired even when you are not, schedule an appointment to come in and speak with Dr. Doherty about Profound®. As the name implies, it can easily and quickly have you looking and feeling profoundly more energized and youthful.
To find out more about a Profound® treatment with Dr. Sean Doherty at his Boston or Brookline office, contact us today or call (617) 450-0070 to schedule a consultation.
FAQs about Profound®

How Does Profound Work?
Profound works by heating your skin or dermis to 149°F. This is a controlled damage to your tissue that triggers a stimulatory response called neocollagenesis. This is when your own body begins to build new collagen and elastin. As these two are often referred to as the "fountain of youth" when it comes to skin, the end result is a significant improvement in your skin's tone and texture.
Is Profound® worth the cost?
Profound® combines microneedling with RF energy to improve both skin texture and tone. The latter has always been extremely difficult to achieve without surgery. In the right patient, however, Profound® can produce a smoother, more lifted appearance to your skin. For many of my patients, Profound® is well worth the cost of $2,500-$4,500 per treatment.
What kind of improvement can I expect?
I tell patients that they can expect about a 30% improvement in skin tightening after one session of Profound®. It's not as much as a facelift, but it also does not require any incisions, general anesthesia or downtime for recovery.
Will I see my Profound® results immediately?
No. Since it takes time for your body to ramp up its collagen and elastin levels, you won't see your final results for about 3 months although you will notice a consistent improvement every month until then. Most patients find the dramatic improvement in their appearance to be well worth the wait. Clinical studies show a 95% improvement in skin laxity after treatment. Furthermore, these improvements are long-lasting.
I am bothered by sagging skin on my upper arms. Will Profound® work there?
Though originally devised for the face and neck, particularly the jawline, one of the many advantages of Profound® is that it works anywhere on the body. Having said that, without seeing you in person, it is impossible for me to say whether or not I would recommend Profound® for your arm issues. Other options for treating the upper arms are liposuction with or without a radiofrequency procedure such as Renuvion®.
What Profound® office is near me?
If you live in the state of Massachusetts, Dr. Sean Doherty offers Profound® among its services. For a full list of services, please visit our Locations page.
Does the Profound Treatment Hurt?
Most of my patients find a treatment with Profound® to be surprisingly tolerable. The first 20 minutes of your session are spent numbing the treatment area with a combination of a topical numbing cream and lidocaine injections. This numbing is strong enough to last for a few hours after your procedure. If, once the medication wears off, you feel any discomfort, I recommend Tylenol or Advil. For patients with an extremely low pain threshold or who have a lot of anxiety regarding pain, I will consider administering additional pain or relaxing medicine prior to the procedure.
How Long Does the Profound Treatment Take?
One of the many benefits of Profound® is that the treatment is fast. It only takes about an hour, making it easy to schedule at your convenience.
Is There Any Downtime Associated with Profound®?
Some. As with any non-surgical procedure, you can expect some swelling and possibly some bruising after your treatment. Some patients may have tenderness at the injection site for a few days. However, all of these side effects will diminish on their own, typically within two weeks, and will not prevent you from returning to your daily routine immediately after your procedure.
Will I need multiple treatments with Profound® in order to achieve my desired result?
No. While other micro-needling procedures, such as the SkinPen®, require multiple sessions, spaced about a month apart, Profound® is more of a one and done. Sometimes, a patient may benefit from an additional treatment, but this is something that I will discuss with you during your initial consultation.