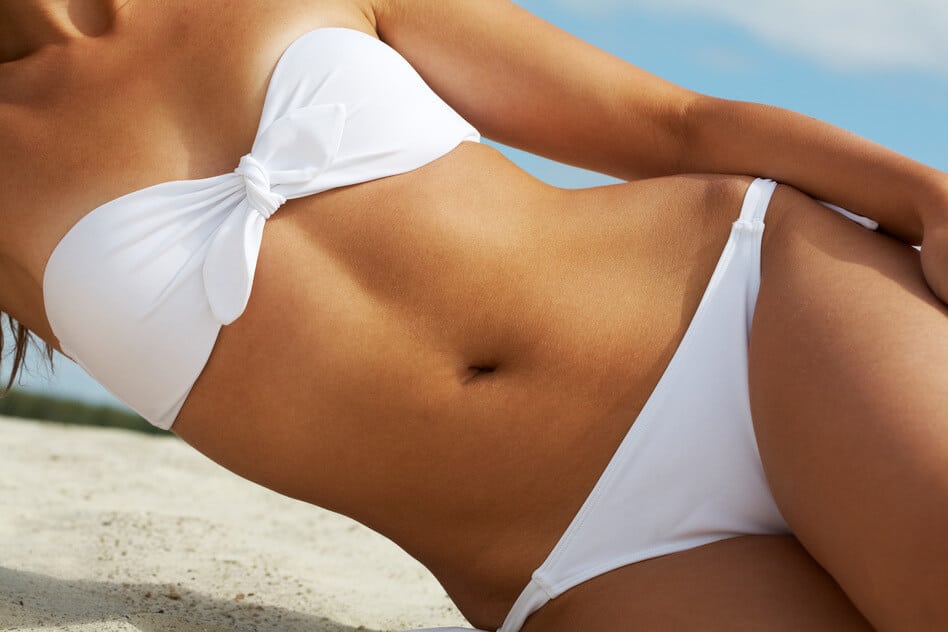 If you are looking for a fix for a trimmer body, then laser liposuction may be the option for you. It's the non-surgical alternative to traditional liposuction. Whereas liposuction often leaves patients with excess skin, advanced laser lipo technologies are able to provide some skin tightening and optimal body sculpting.
Laser Lipo
Laser liposuction, also known as laser lipolysis, is a minimally invasive procedure that not only melts fat, but also helps the body tighten skin. It is especially beneficial in targeting areas of localized fat, such as fat on the outer thighs, upper arms, and flanks, which is often hard to eliminate with exercise and dieting.
How it works
There are different types of laser lipo treatments, but they all generally work the same way. The laser energy targets the fat, and the heat liquefies and destroys the fat cells. The fluid drains into the lymphatic system, and is soon eliminated by the body.
Safety
All procedures have some risks, but so far there have been few complications associated with the laser lipo. However, some patients experience minor pain and bruising.
Benefits of laser lipo
Since the procedure is done on a out-patient basis and under local anesthetic the recovery time is short. It is a good solution for patients who are within a few pounds of their ideal weight, and have small areas of body fat that they would like to trim.
If you are contemplating having laser lipo done, be sure to seek out the services of a qualified Board Certified Plastic Surgeon like Sean Doherty, MD. Dr. Doherty can be contacted at his practices in Brookline, MA and Boston, MA. Why not call (617) 735.8735 (Brookline) or 617-450-0070 (Boston), to schedule an appointment, and find out if you would be a good candidate for laser lipo.